Location, Location, Location
One of the most fun, but challenging, aspects to setting up your session is deciding on the location where you'd like to have your photos taken. The first step is to think about what TYPE of location do you want: rural, urban, or one of the hard-to-categorize places we have here in the Pacific Northwest.
RURAL: Are you drawn to nature? Love green, trees, rivers, those old rustic barns? We have a bounty of places in the Pacific Northwest for those types of settings. Most parks not only have the beautiful greenery, they often also have bridges or outbuildings (barns, brick structures) that make for some interesting backdrops. Here are some pictures from our local parks:
Luther Burbank Park: This is one of my favorite places to shoot. It really has everything - trees, old fences, ruins of an old dairy barn, two beaches, docks, a brick community center. If you are having a hard time deciding on a location, this is always my suggestion.
0216
230703_Jones_Wedding_Cabo_Corazon_Resort_149
​
Marymoor Park: Marymoor is where I like to go if you want tall grasses and golden light. Marymoor has beautiful pastures, fences, paths and even a large community flower garden. We do shoot within the off-leash dog park so you must be comfortable around dogs to have your session here. Marymoor Park is best in summer and fall, but not at it's best during the winter months.
Marymoor ParkSample photos from Marymoor Park
​
UW Arboretum: The arboretum has some hidden gems as far as settings. There is, of course, the great foliage and flowers (depending on the time of year), but there is also a stunning old stone bridge and some grungy textured backdrops as well.
Tolt MacDonald Park: Tolt MacDonald, near Carnation, is a bit more rustic of a setting than our city parks. There is a wide, flowing river, an old suspension bridge, a red barn and lots of other settings.
Bellevue Blueberry Farm: Right off 148th in Bellevue is this little gem of a park. The blueberries make a terrific backdrop and there is a log cabin and runs of fence as well.
Blueberry FarmSample photos taken at the Blueberry Farm in Bellevue
URBAN: More of a city kid yourself? We have two cities on either side of the lake, Seattle and Bellevue, each of which have their own unique personality. To do an urban shoot, you must be comfortable posing with a lot of people around!!
Bellevue Downtown Park: This park has a great mix of architecture and nature.
Downtown Bellevue by City Hall: The Bellevue City Hall and surroundings have lots of great options for an urban feel.
Pikes Market: Quintessentially Seattle, Pikes Market offers lots of great locations - from the Bubble Gum wall, to outside bistros to a street environment.
Pike's MarketSample photos taken at Pikes Market in Seattle
Seattle Center: The Seattle Center has lots of color and fun - from the outside walls of the EMP to the steps of Key Arena, this is a fun, bright place to have your senior photo session.
Seattle CenterSample photos taken at the Seattle Center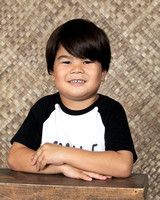 Seattle CenterSample photos taken at the Seattle Center
Pioneer Square: If you are drawn to place with lots of grunge and an ultra urban feel, Pioneer Square may be the place for you

UNIQUE PLACES: The Seattle area is full of unique parks and places that defy easy categorizing and usually have a blend of urban and rural. Here are a few of our unique places:
University of Washington: There are so many great locations within the University of Washington! Architecture, doorways, brick walkways, trees - the UW has it all!
Wilburton Train Trestle: If you want solitude during your shoot, the Wilburton Train Trestle delivers. There are options to shoot within the trestle as well as above, along the dead train tracks.
Snoqualmie Train Musesum: The Train Museum is a unique place with colorful old railroad cars and tracks.
Final thoughts about location:
Don't stress too much about your location because ultimately, no matter where we go, YOU and your personality are the centerpiece and that is, after all, all that really matters: